Rose Quartz Love Wand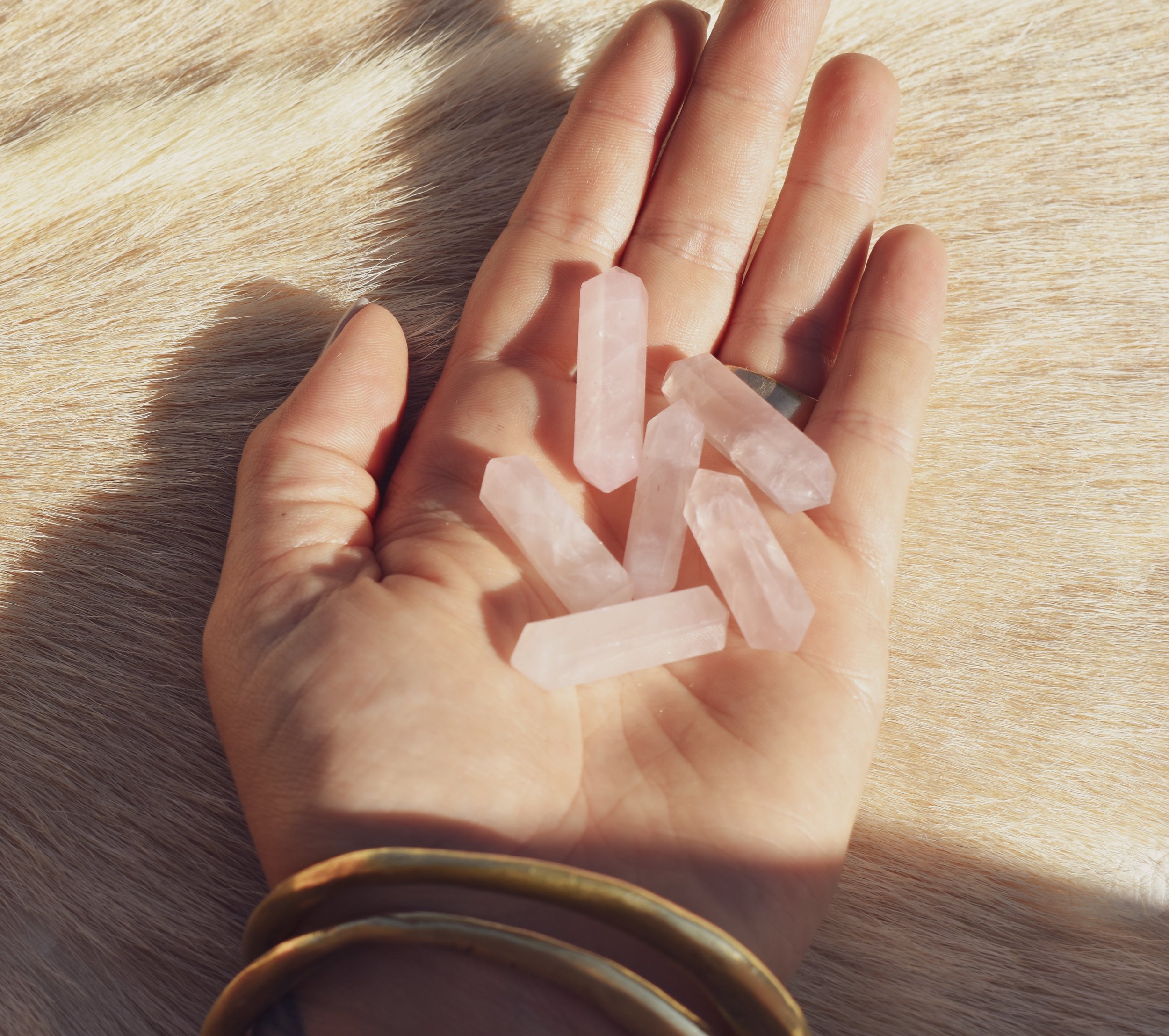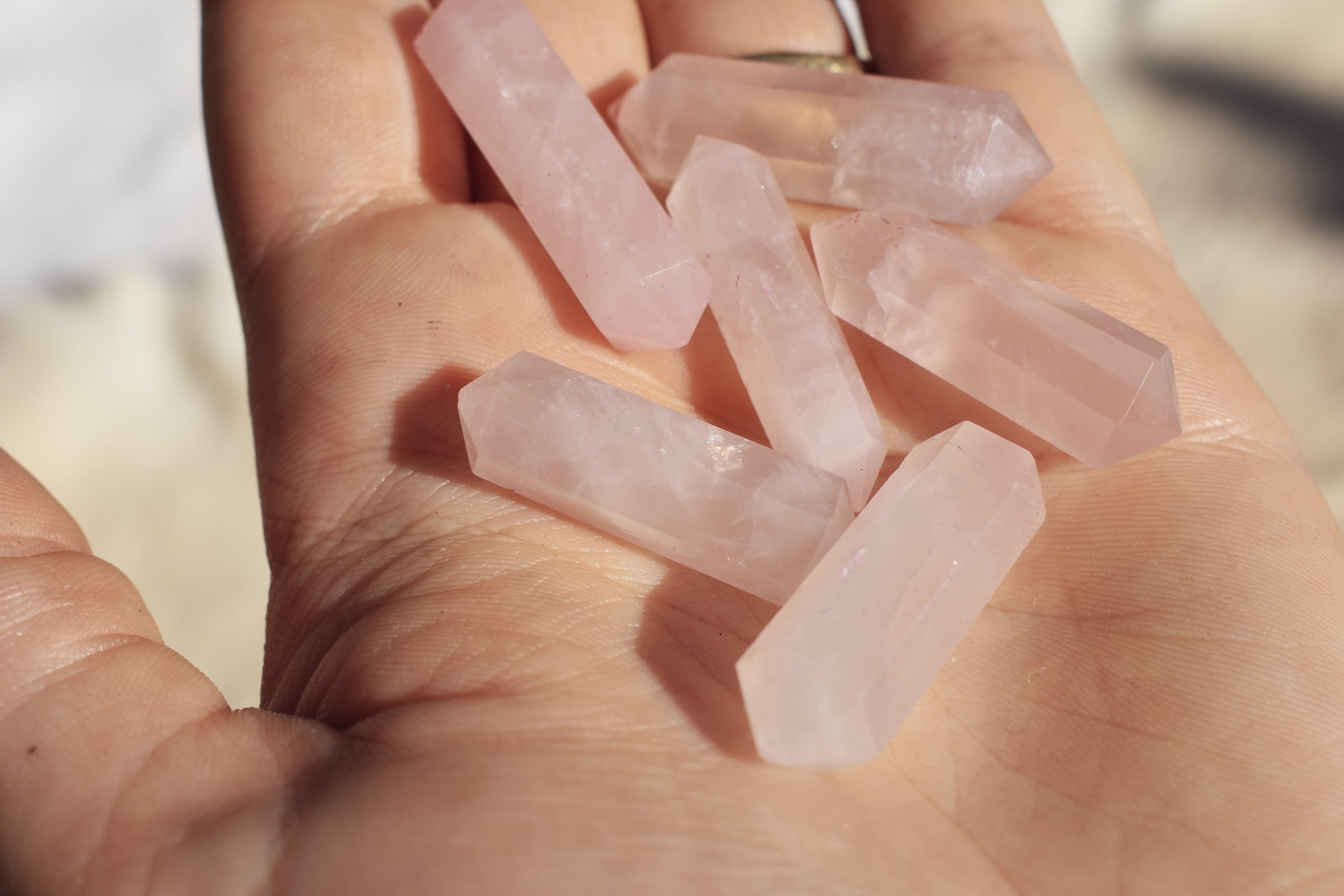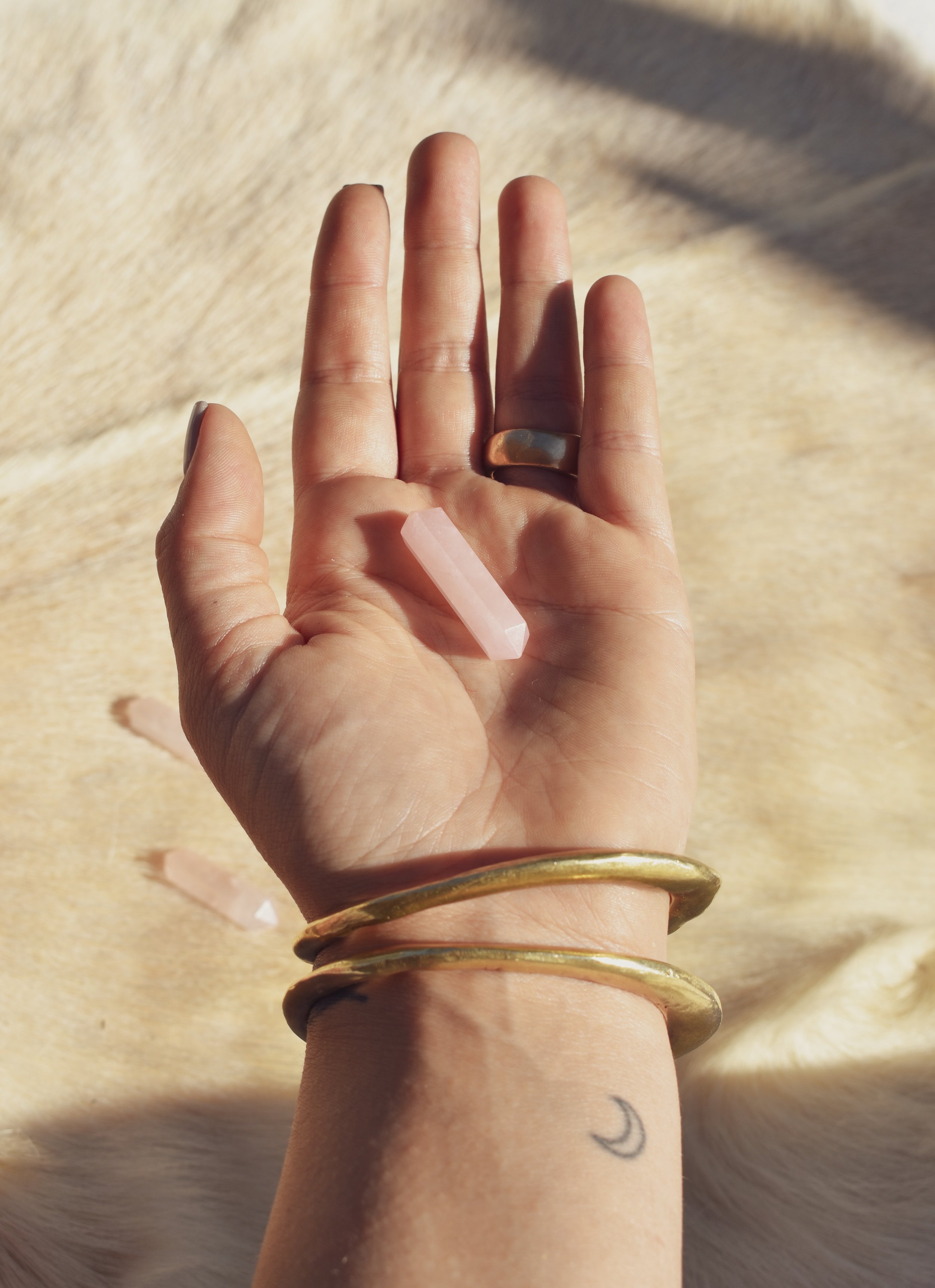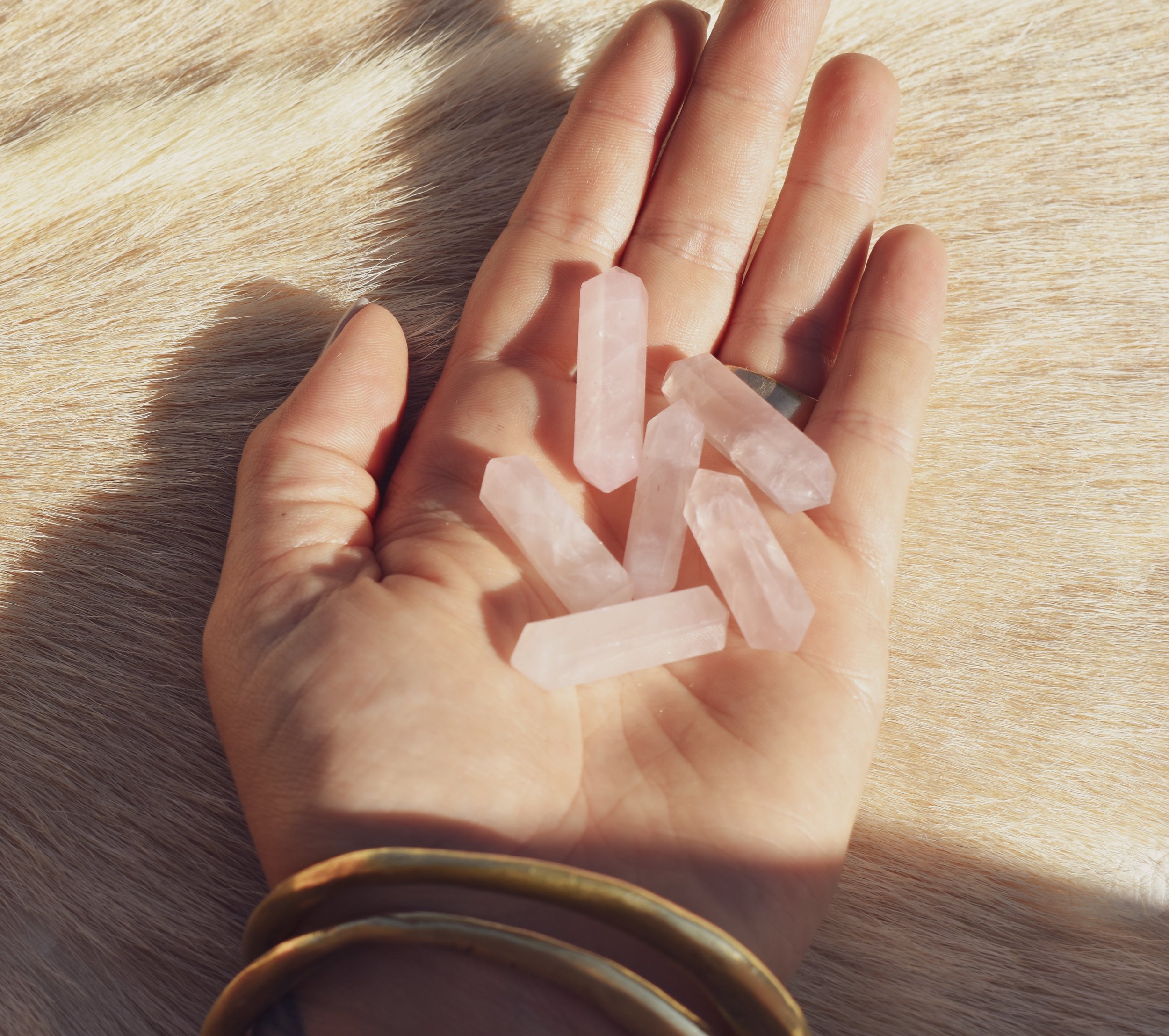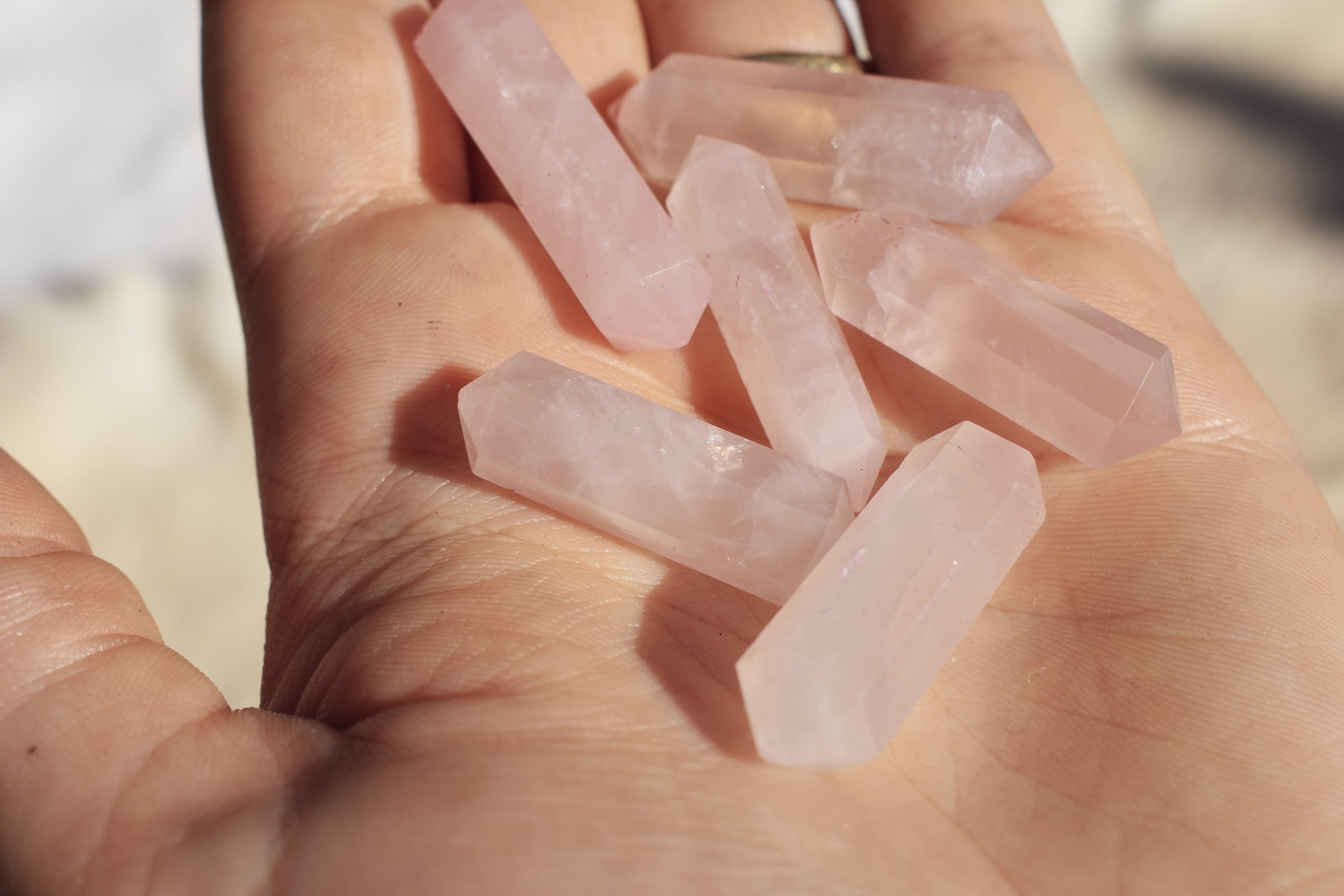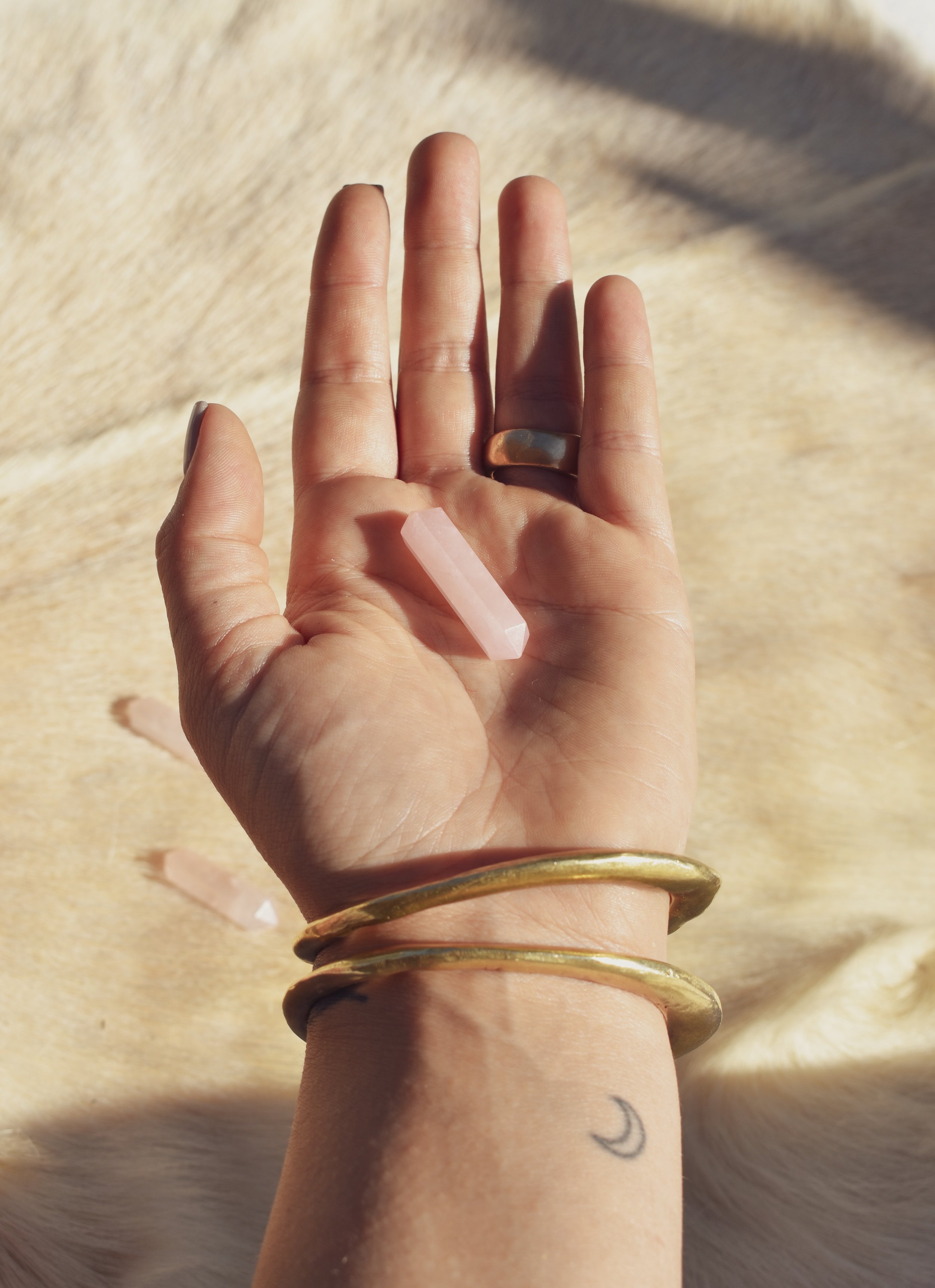 Rose Quartz Love Wand
a wand for beauty, grace, & amplified love + light
.:. rose quartz, my old lover, old pal :)
an essential part of life at this juncture, rose quartz is something we all deserve.
one of my absolute favorites to share ~~ rose quartz can enhance the love in virtually every situation, and teaches one how to love unconditionally ~~ the love we are surrounded by lately seems "conditional," and I am seeing that more & more ~~ allow a piece of rose quartz to protect you from conditional lovers, and open your heart to truth. she can also enhance our self-esteem, allowing the energy blockages of self loathing to dissipate, from there we love ourselves more, and ultimately, we find ourselves more worthy. self worth is a big step on the road to healing, you deserve the world, never let that vision cloud. the energy of rose quartz is beautiful & pure, it makes a perfect surprise for yourself, a friend or lover; and a perfect earthly manifestation of the unexplainable feeling love is ~~~ one amazing experience I have had with rose quartz is the deepening of color ~~ the more loving energy it is surround by, the deeper color it takes on, a subtle growth for all.
these wands are small enough to tote along with you everywhere, and powerful enough to grab and feel an instant wave of clarity overcome you whenever you need it. meditate, hold, set it on your nightstand. let her get to know your energy and she will assist you in dealing with the troubles of this life we lead.