Sacred Smudge Blend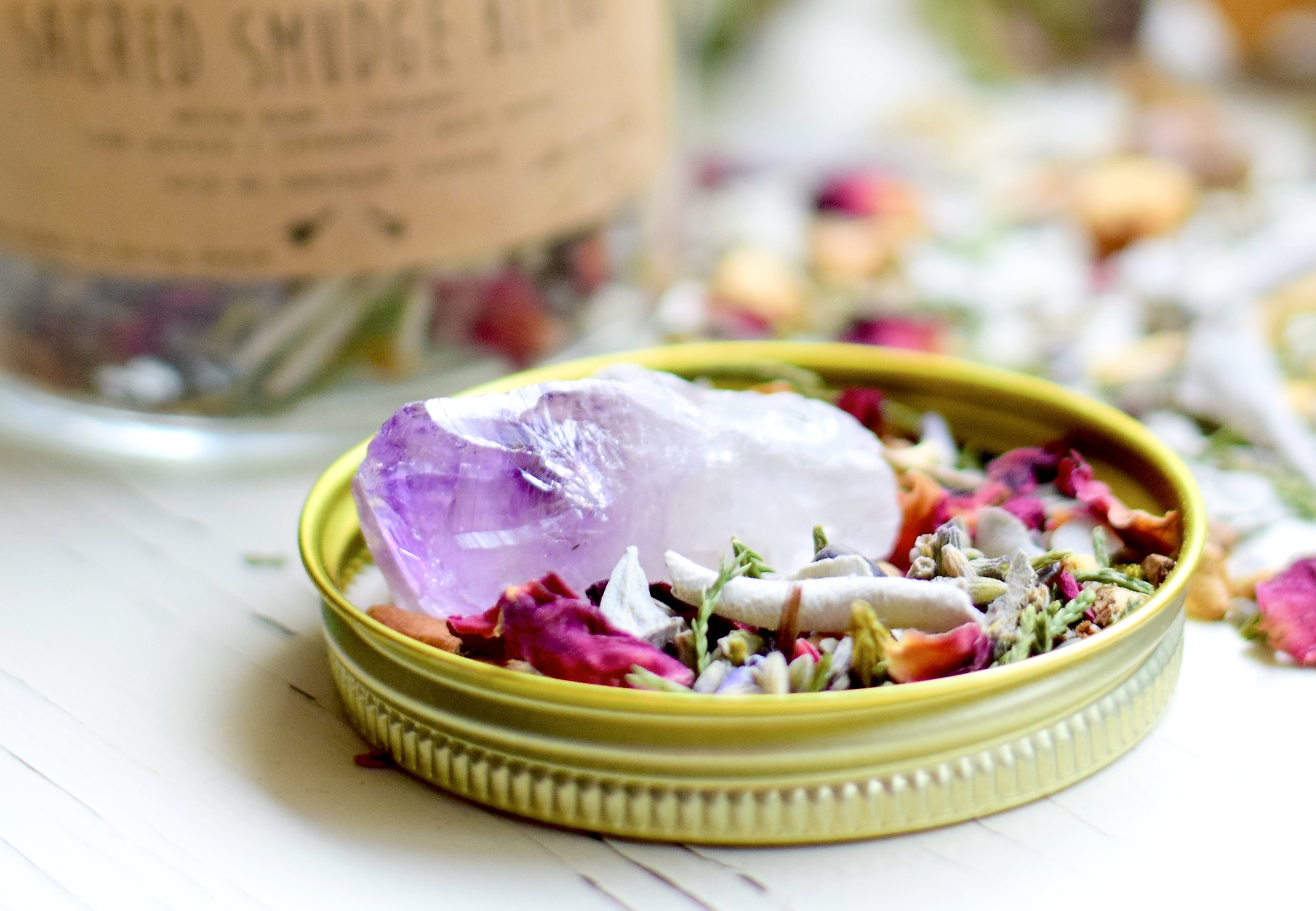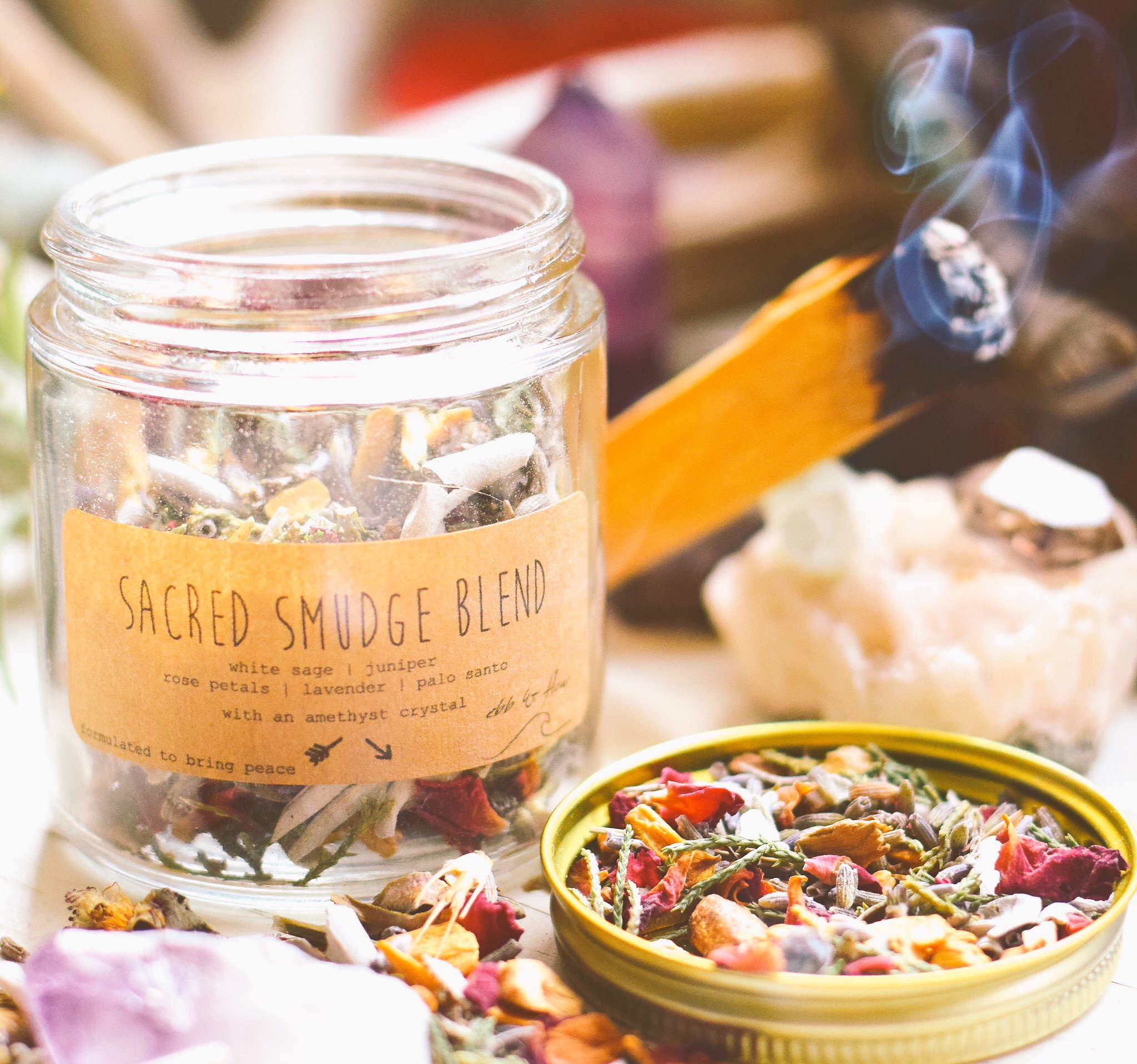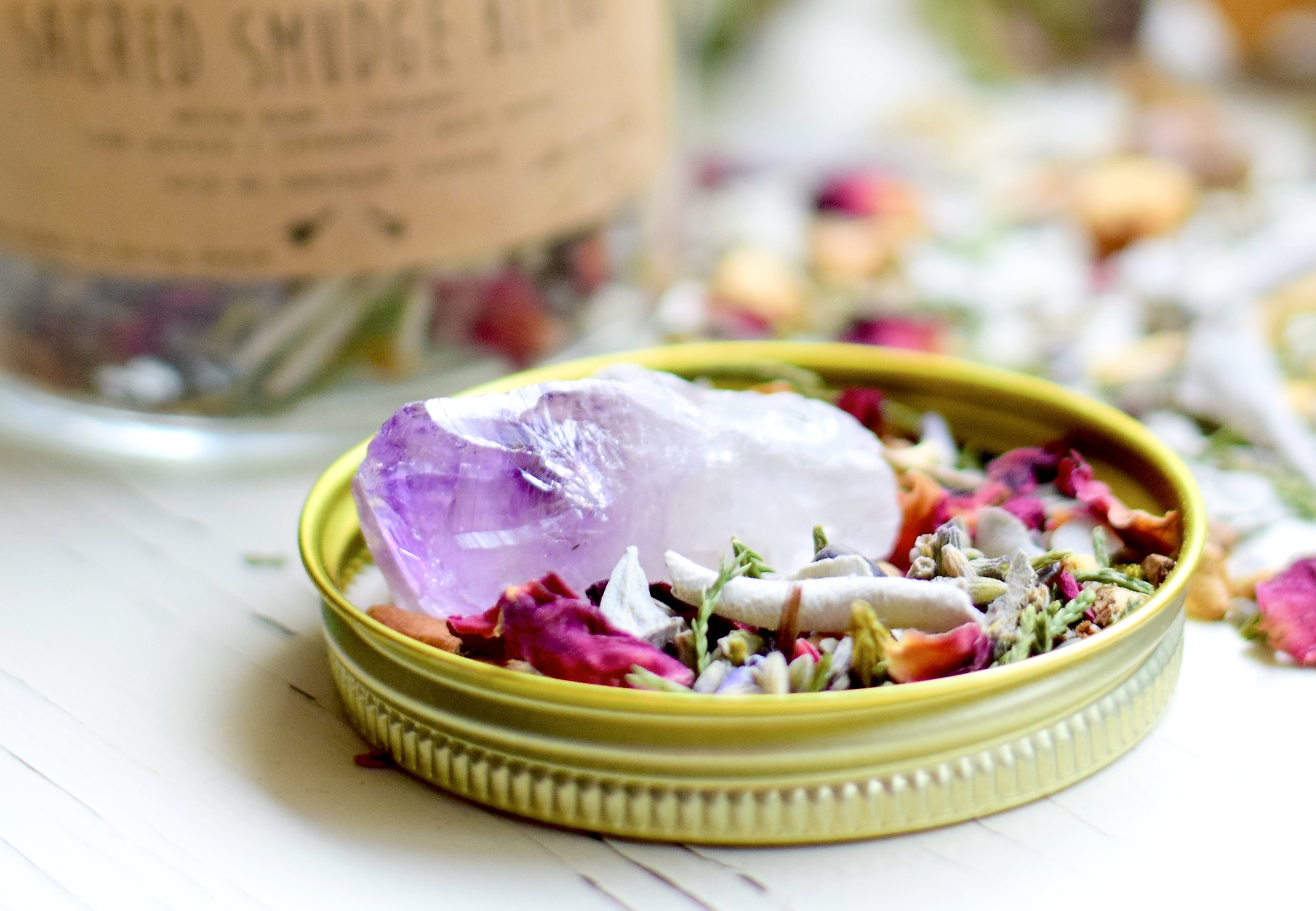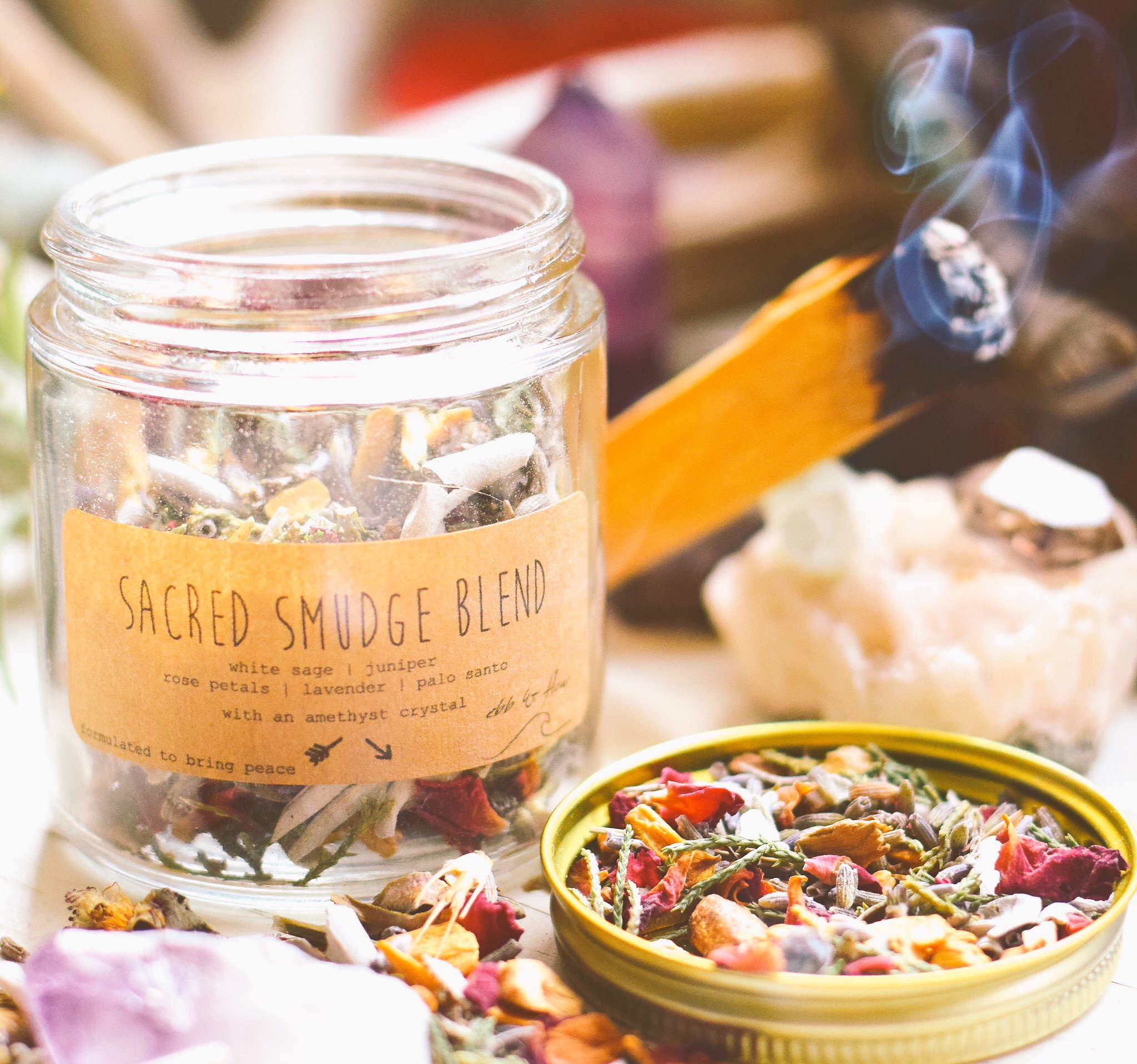 Sacred Smudge Blend
greetings ~

this is for 1/2 oz of Ebb & Flow's signature sacred smudge blend made of homegrown juniper leaves and berries, wild white sage, sustainably harvested palo santo chips, organic roses, & organic lavender
I make all the smudge blends in small batches, blending the herbs together with the crystals, blessing the creation, and then separating them into 4 ounce (reusable!) glass jars

burning loose blends is done in many ways ~ I use my abalone shell or Ebb & Flow ceramic dish, and light bigger pieces of fire, the dropping smaller ones on top of the smolder.

an easy way to do it is on top of hookah coals. an easy way is to get a roll of charcoal starts (available at many tobacco shops) hold the charcoal in one hand, and light it with a match with the other, set it down in a heat safe dish... I have some charcoal too! If you want me to put some in the package just let me know in the "message to seller" ~~ any other questions don't hesitate to send me a message!
you choose your crystal ~ each offering different intentions for your smudge
quartz crystal ~ clearing, dispelling bad energies, and amplifying good

amethyst ~ peaceful, helpful with sleep, and overcoming addictions of any kind

citrine ~ abundance, success, and prosperity

pyrite ~ grounding, earth connectivity, and protection
simply select the stone you are drawn to at checkout
NEW OPTION (last picture): select "in bag/no crystal" for a 1 oz bag of smudge blend in a linen bag, with no jar or crystal, but you get twice the amount of blend. a great bulk option for those who smudge often, or are seeking a refill for their kit :)
made with love and the best energy

xx Ty
___
we also wanted to take a moment to comment on the current state of the white sage plant. it is nearing endangerment. please be mindful of whom you source your sage from, and how much you use in one ceremony. we are currently sponsoring a native plant rejuvenation project. we have 3 goats eating down a pad for two full sized greenhouses:: one for organic white sage, and one for organic lavender, both of which happen to be native to our high desert valley. this is a blessing to take on this role. all proceeds of any white sage product we sell is reinvested in this project. please email us with any questions or to donate.