.:. Speckled Stoneware Candles - Sea Salt & Sage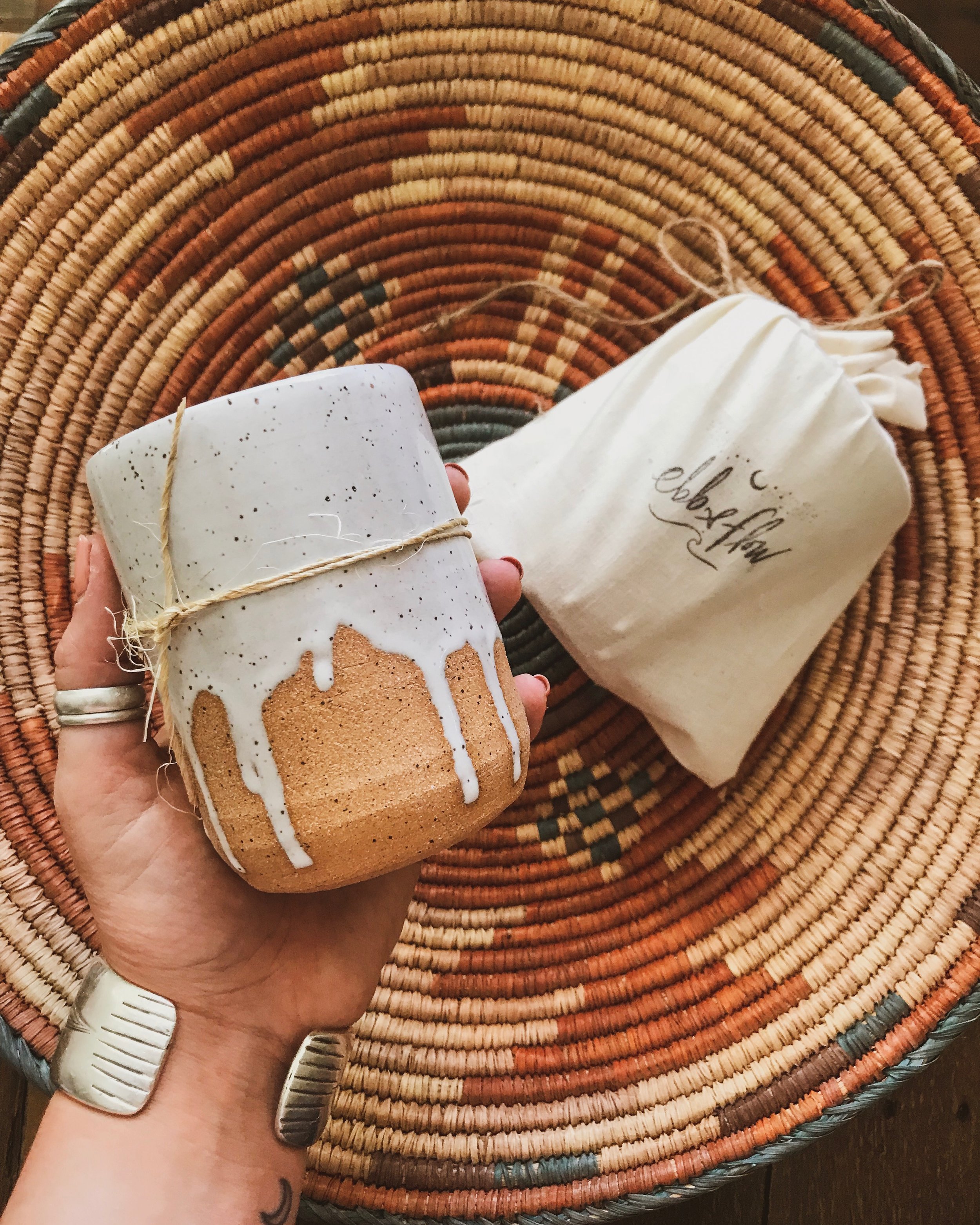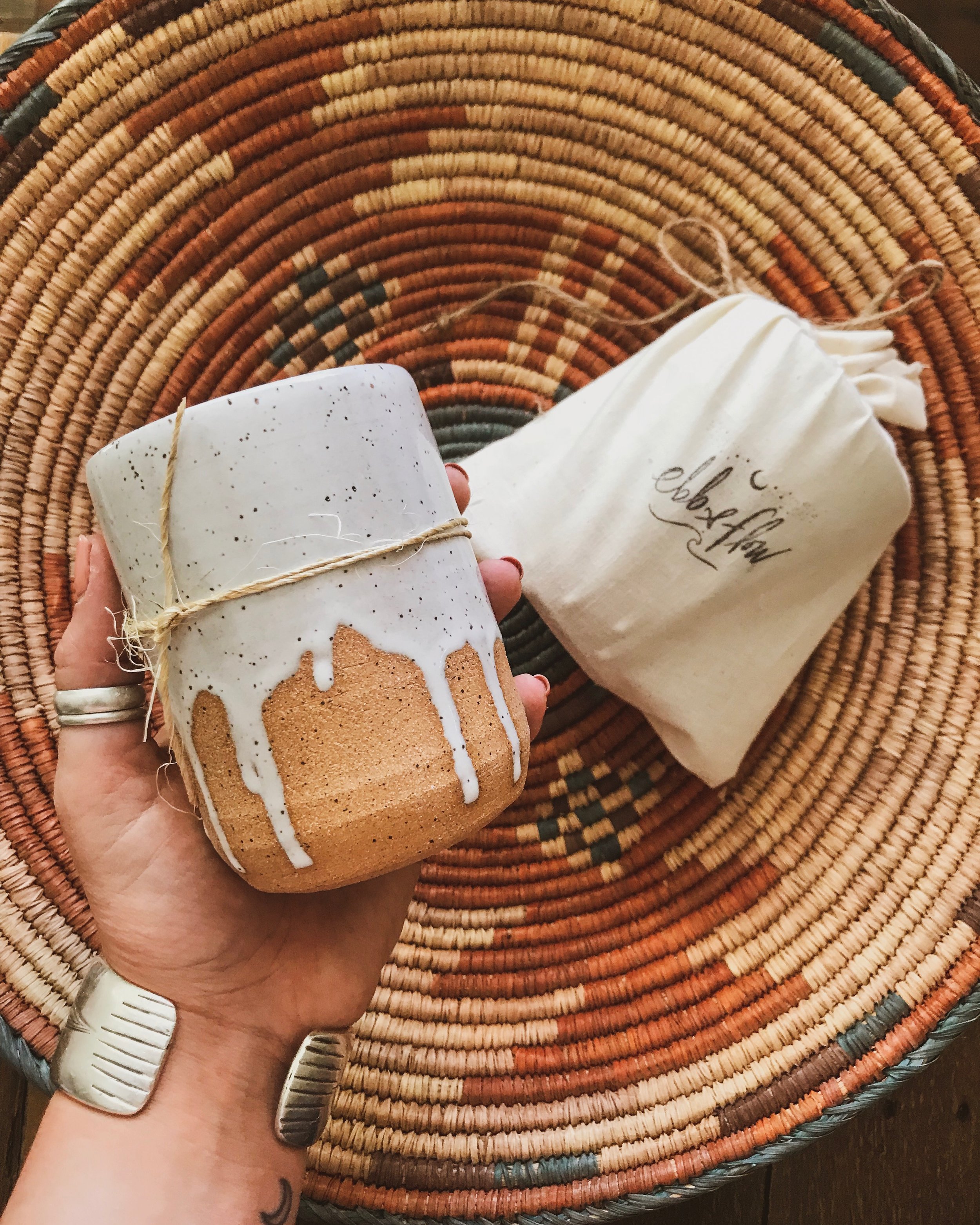 sale
.:. Speckled Stoneware Candles - Sea Salt & Sage
the scent is currently sage & sweetgrass - an intoxicating blend of white sage, desert sage, sweetgrass, and a touch of jasmine. universal, warm, & inviting. overwhelmingly earthy, grassy, & deep, with a kiss of sweetness.
my dear friend Chloe Treu of Treu Pots has crafted a perfect vessel that will take you from a sacred nighttime candle burning ritual into a soft morning drinking coffee with the birds. this sweet & special collaboration is so dear to both of us. jam packed with magic, sensitive energy.
these are 11 ounce tumblers, larger than our standard candles! burn-time = 72+ hours.
the tumblers are fully glazed on the inside with a classic crisp white, the speckled stoneware shines through so naturally. candle will burn clean to the bottom. it is helpful to keep the wick trimmed to avoid excess soot. when candle has burned through, stick the tumbler in the freezer for 20 minutes, and use a spoon/butter knife to release the excess wax, wash the tumbler, and it's ready to safely be used for coffee, tea, smoothies, or a planter! you can also use steel wool to remove any access wax.
*CURRENTLY IN STOCK*
about our candles:
hand-poured, old school style in the mountains with love

local ingredients = very small carbon footprint

raw hemp wicks - made with two layers of hemp rope rather than metal

features a combination of essential oils & cosmetic grade fragrance

no animal testing

our soy wax is: all-natural, unbleached (our candles are more cream than white), food-grade, & local

our containers are: reusable as tumblers! handmade exclusively for Ebb & Flow in Hudson Valley New York by Chloe Treu
"dawn is breaking everywhere, light a candle, curse the glare
draw the curtains, I don't care 'cause it's alright..."